Screaming Lord Sutch
by
davebarclay1954
Screaming Lord Sutch founder of the Monster Raving Loony party bringing fun to UK politics before his death.
Bob Dylan Wrote Propaganda Songs
In the 1988 comedy Big, Tom Hank's over-sized child of a character suggests to his toy company employers that they create an interactive comic book. I remember as a kid thinking this was the coolest idea ever (I also thought the Transformer/building that gets mocked in the film would be cool, so let's take my 10-year old opinion with a grain of salt). 28 years later, there are a few Apps that offer an interactive, graphic novel experience, but the concept never took off like the film suggested it would. As an adult, I don't have much interest in this would-be invention, but I've recently found the added pleasure of using the web to enhance my reading experience.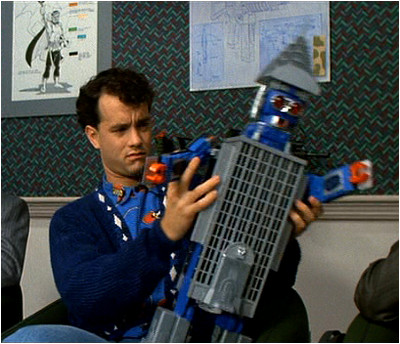 "I don't get it! I don't get it! I don't get it!"
My foray into the world of interactive reading first took shape while reading the Bryan Wilson biography Catch a…
View original post 487 more words